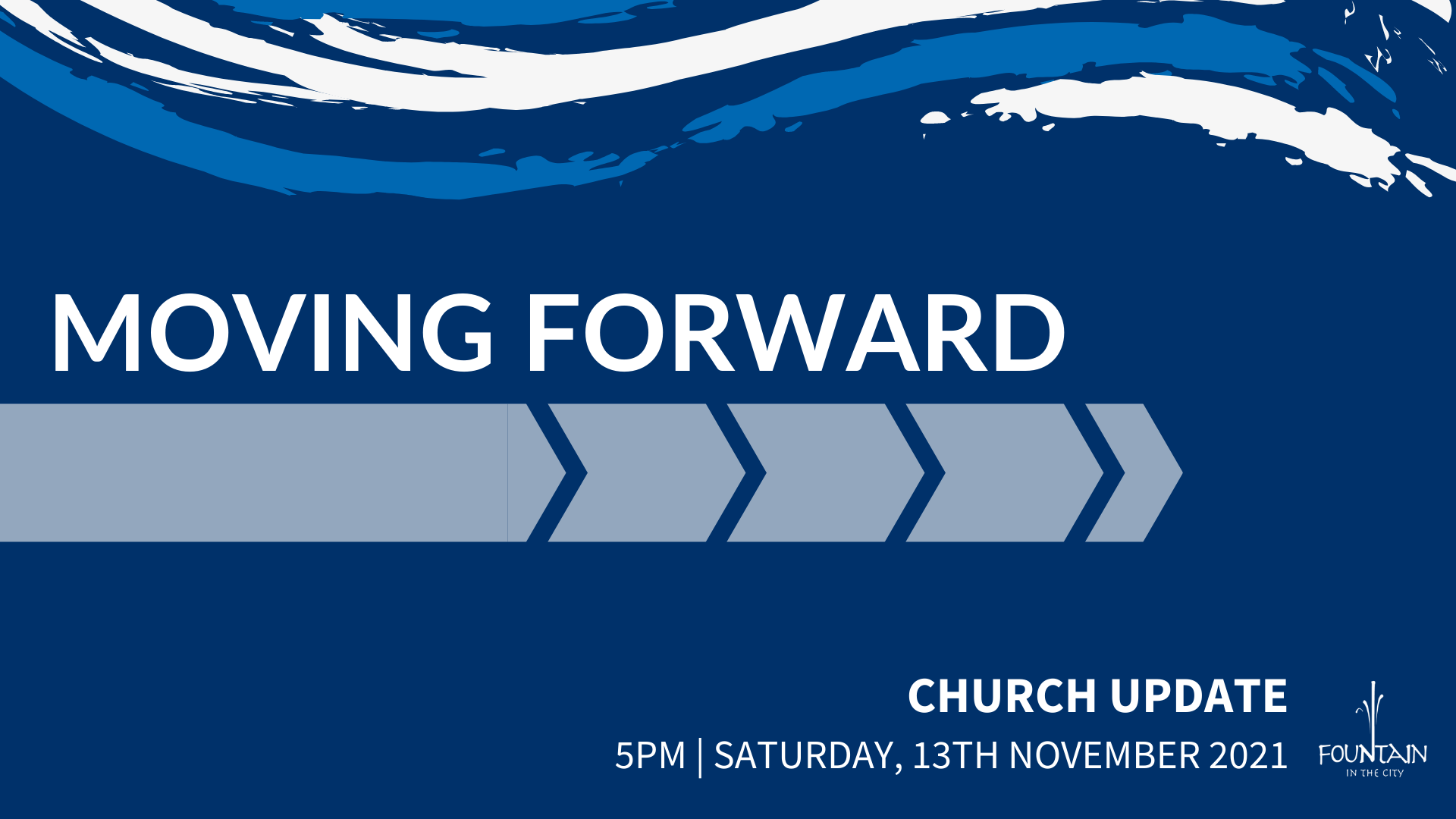 Moving Forward | Church Update
In the past two years, we have gone through a lot as a church family. We have gone through a pandemic, we have moved location, we have worshipped online and we have survived multiple lockdowns that stopped us from worshipping together. As we are coming back to church this weekend, it is time for us to start Moving Forward, together as Fountain in the City church family!
The question is What's Next?
Don't miss out on an important church update on Saturday, 13th November 2021 at 5pm!