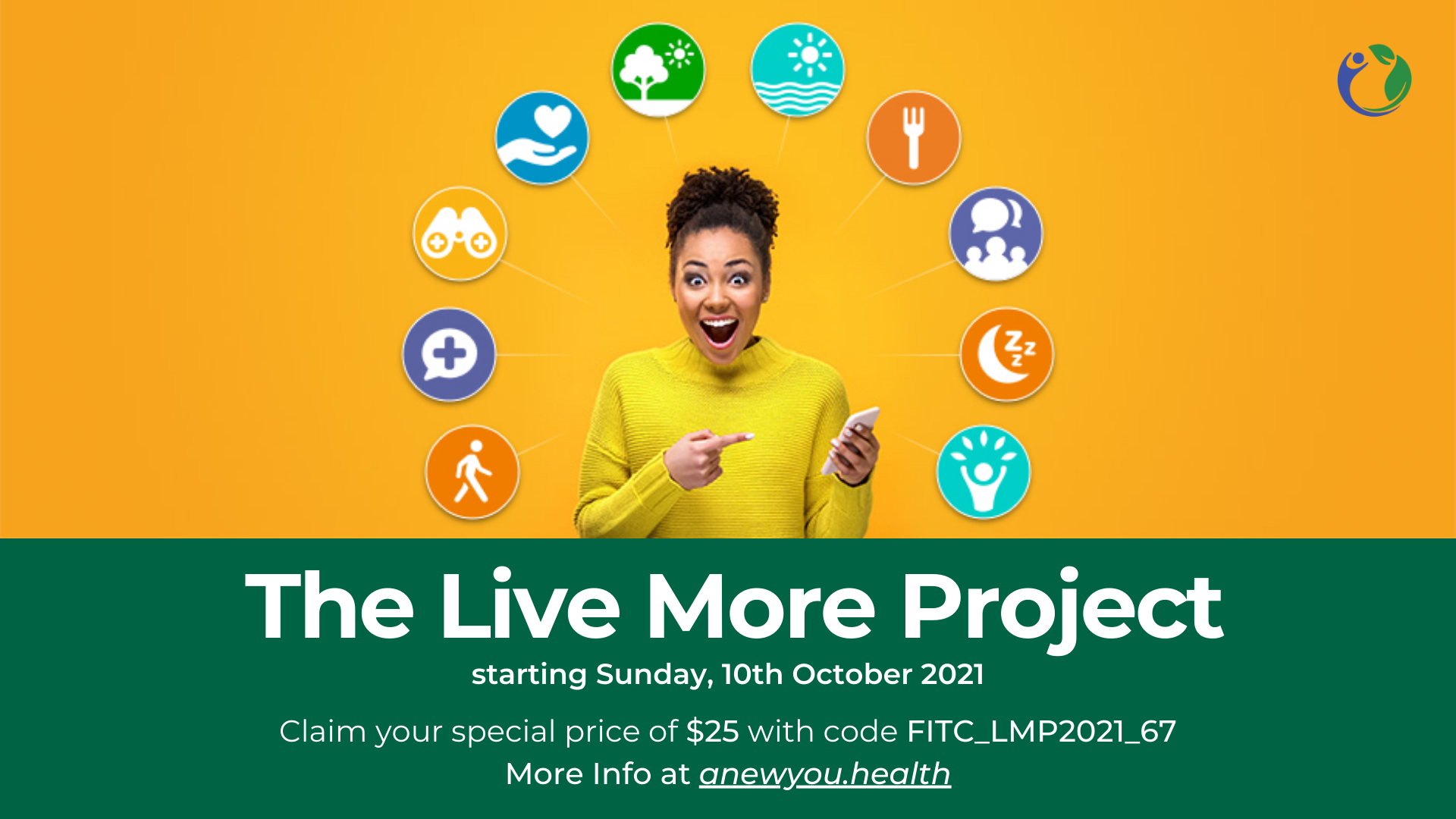 The Live More Project
Wish You Could Stress Less & Live More?
The Live More Project brings together scientifically proven strategies from Neuroscience, Psychology and Lifestyle Medicine into a fun, experiential and life-enhancing program. The Live More Project is a 10-week program that is designed to boost your health and happiness.
Developed and presented by Dr. Darren Morton, the Live More Project is helping people improve their health and happiness around the world.
It's not hard and you will learn a lot about yourself.
We have a GREAT OFFER for all of you that join this program as part of A New You. This 10-week program is available for only $25 (66% off) for you! Use the code FITC_LMP2021_67 when you register.
Register Now at www.eliawellness.com/event/lmp0888