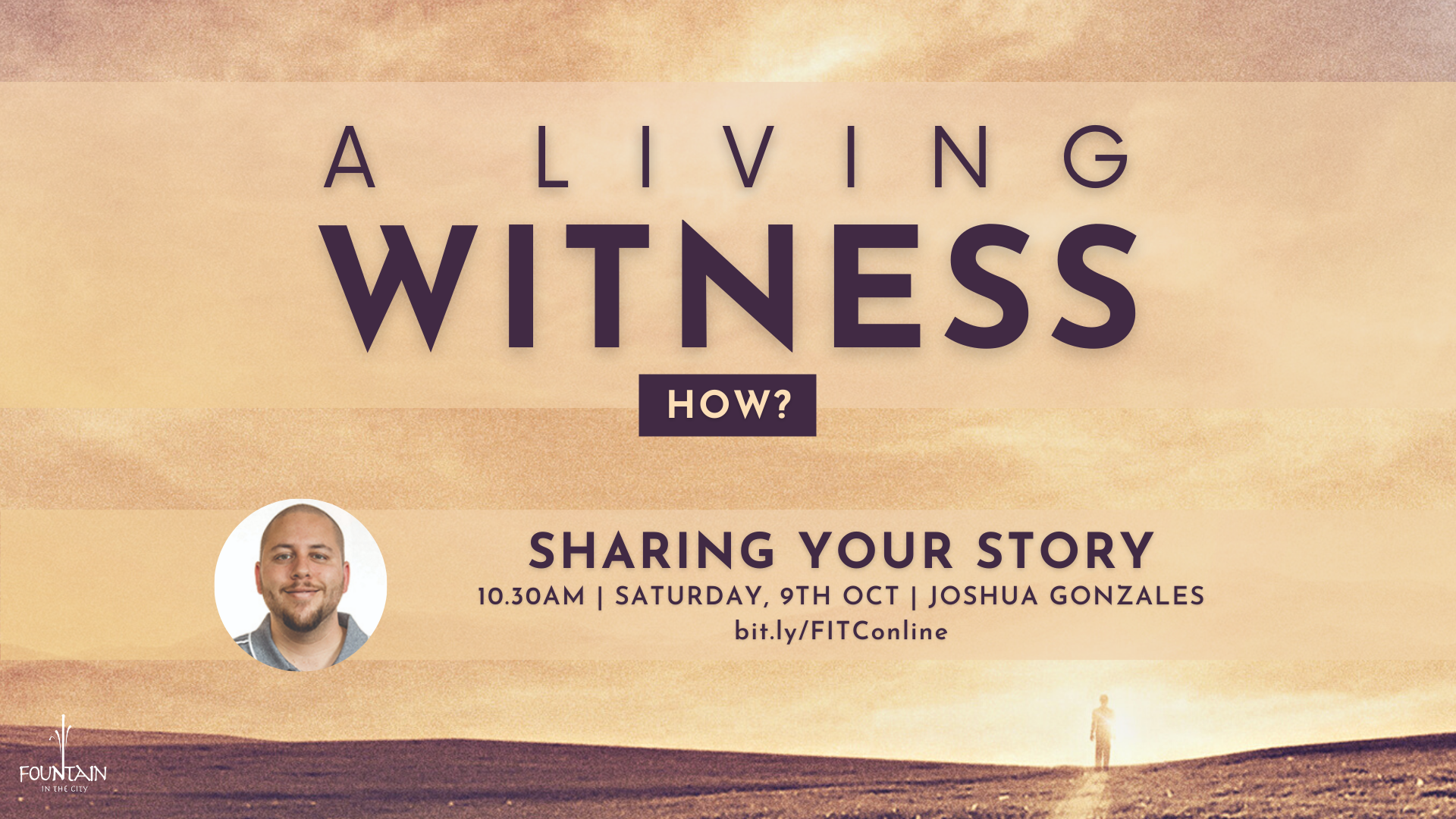 A LIVING WITNESS: Sharing Your Story
In Acts 1:8, Jesus commissions His disciples to be witnesses and the call is the same for us today.
What does it mean to be A Living Witness in our world today?
Join us in a series of workshops, as we explore how we can become A Living Witness in every sphere of life
To be a Living Witness is to share what one has seen, heard or experienced about Jesus.
But what differentiates one witness from another?
Every one has a unique story, a platform to share about what God has done for them.
Join us in an exciting workshop where we discover the power of Sharing Your Story when we live as A Living Witness.
When: 10.30AM | Saturday, 9th October 2021
Speaker: Pr Joshua Gonzales