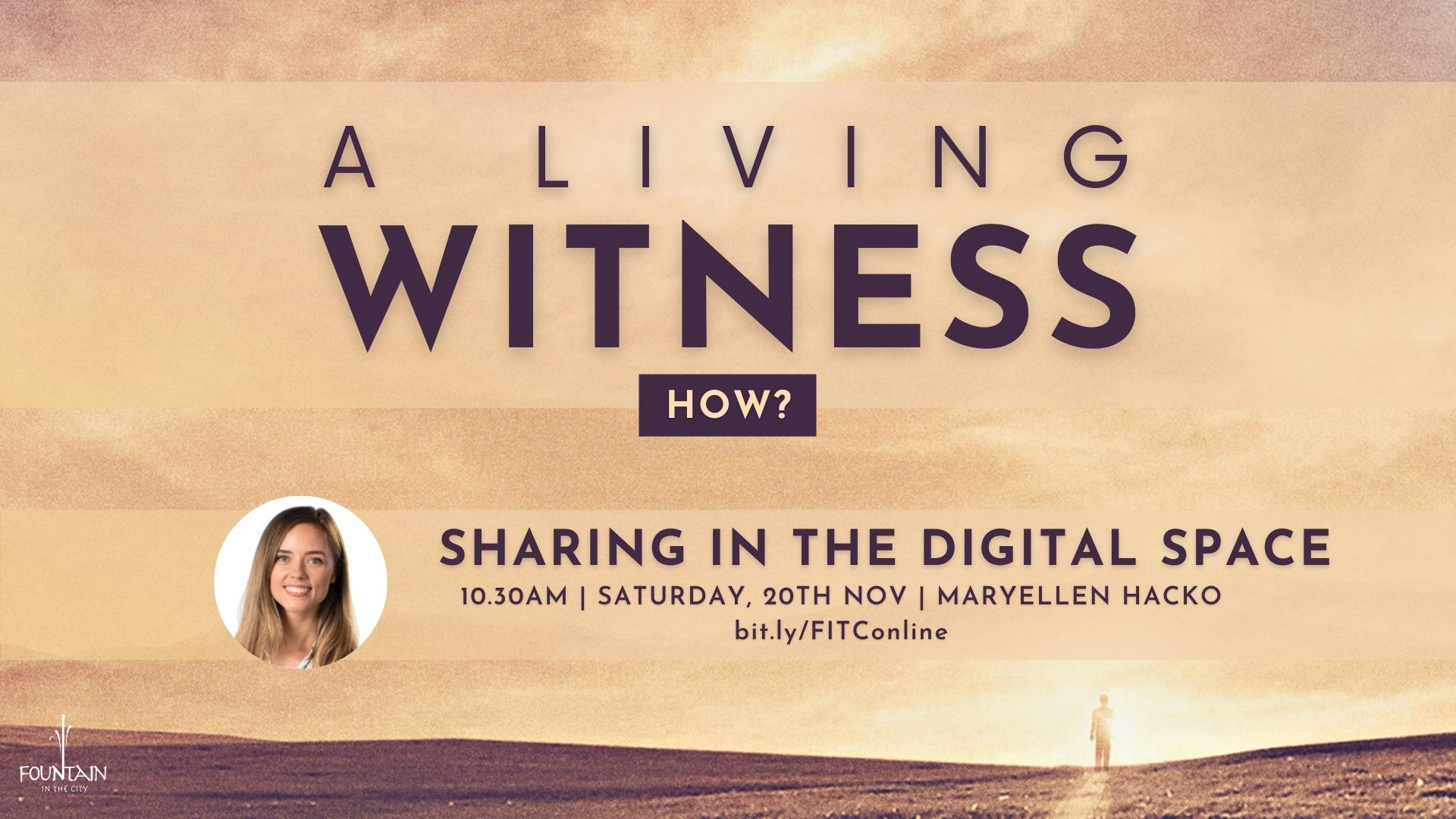 A Living Witness: Sharing in the Digital Space
The digital space is something that's so familiar to most of us, we use it for education, entertainment, connecting with people and many more things. However, it's not often we see it as a space to learn, grow and apply Faith.
Join us this week as Maryellen, a creative editor, director and speaker shares with us on how we can use the digital space which we all use to be used as a platform for us to share and grow our faith. Come find out how we can be living witnesses in the digital space.
_____________
When: 10.30AM | Saturday, 20th November 2021
Speaker: Maryellen Hacko