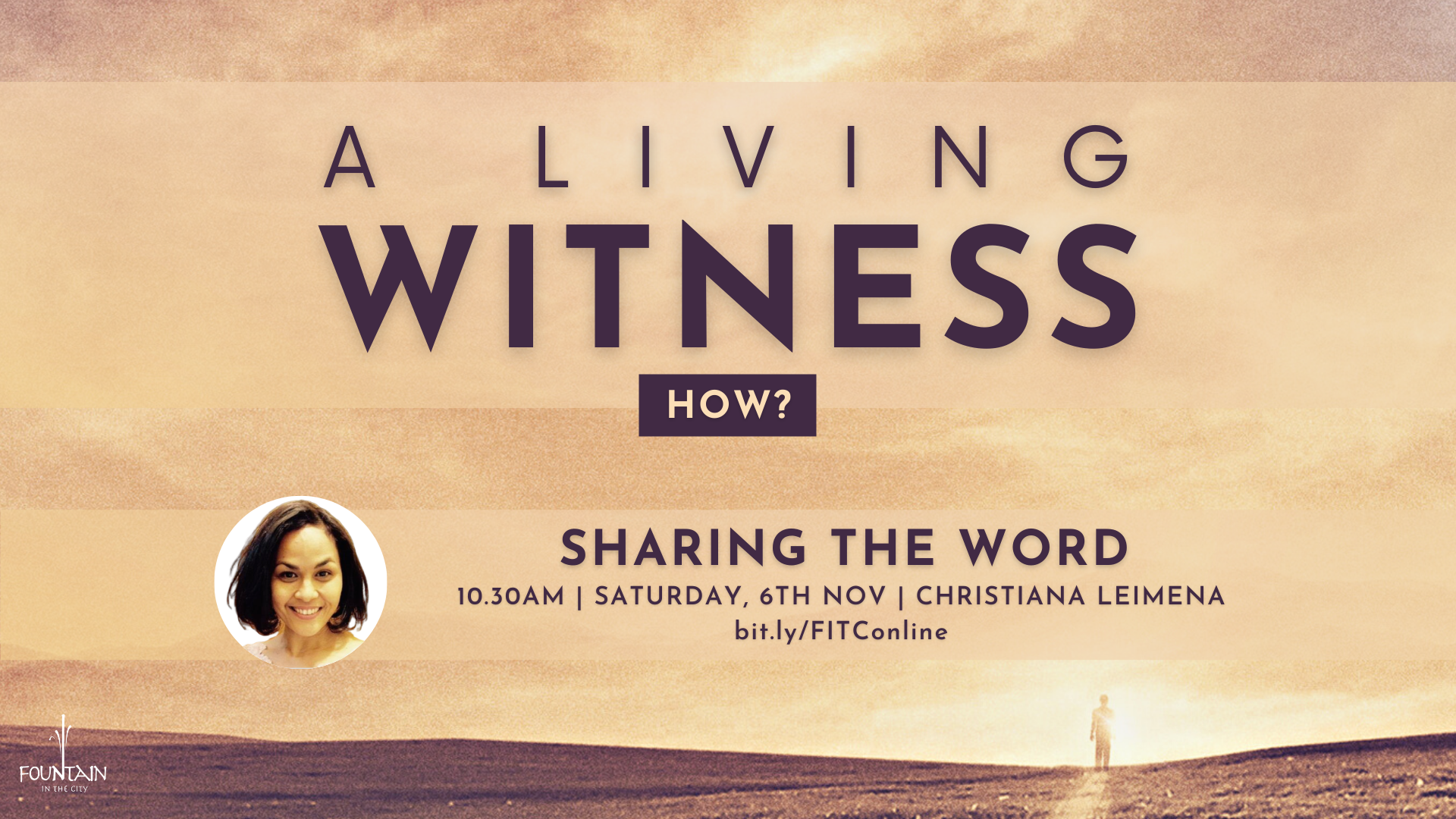 A LIVING WITNESS: Sharing the Word
What does it look like to share the word of God to someone beyond sharing an encouraging bible verse? How do we translate what we know about the bible into something that can lead others to know Jesus?
Sharing the word of God or giving a bible study can sometimes be something we feel unqualified to do, a work exclusively given to bible workers and pastors. Yet in Mark 16:15, God has commissioned us all to "Go into all the world and share the word of God to everyone".
Join us in our next workshop, as we look into how we can share the word of God in a practical and personal manner to those who are ready to hear it.
When: 10.30AM | Saturday, 6th November 2021
Speaker: Christiana Leimena